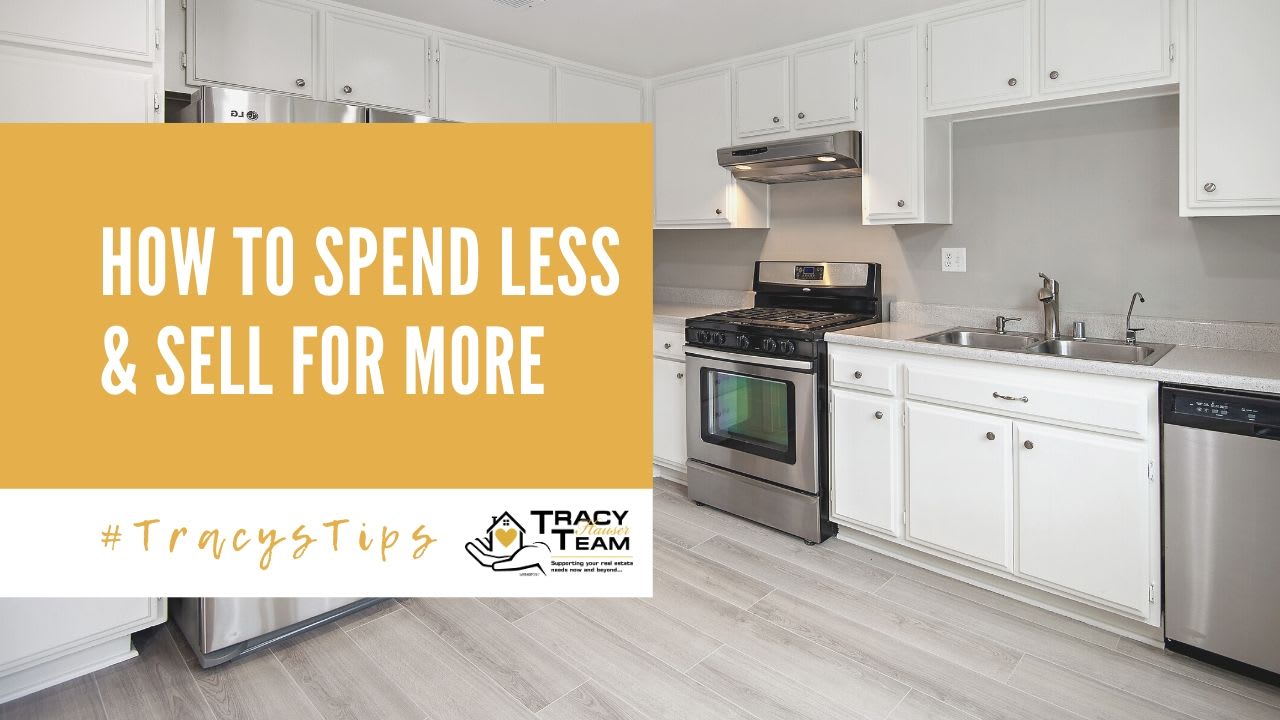 Want to sell your Santa Clarita home for top market value? These low-cost, high-impact home improvements will help you spend less and sell for more.
Want to sell your Santa Clarita home for top market value? These low-cost, high-impact home improvements will help you spend less and sell for more.
Have you ever wondered why some homes sit on the market, while others sell overnight?
It's all about knowing your market — and your buyer pool.
Then make a few low-cost, high-impact home improvements that really make your home sparkle.
If you're wondering how much to invest in upgrades before you list, then these simple fixes will help you get the biggest bang for your buck, while only making the necessary changes.
Here are the two most important things you can do to prepare your home for sale without breaking the bank.
Strategy: Know Your Buyer
Today's buyers are looking for move-in ready homes with fresh upgrades, neutral colors and minimal clutter. They are much less interested in fixer-uppers or doing the upgrades themselves. Millennials and Gen X buyers, especially, would prefer to put in as little work to the house as possible before moving in. The nicer your home is, the less work a buyer perceives, and the more money they're willing to pay.
An investor, on the other hand, would love to pick up your property at the cheapest possible cost — because they're going to do all that work and turn it around for top market value.
That's why, at the Tracy Team Real Estate in Santa Clarita, we help you act like the investor on your own home. We bring the property value up, just like investors do — but you keep the profits instead.
When you have the right guidance, it's best to make smart, low-cost home improvements and sell at top market value.
Flooring: Neutral Faux Wood
Replacing old or damaged flooring has a high visual impact for all types of buyers.
Carpeting has become much less popular, as most buyers opt for laminate wood flooring or vinyl, which both look like hardwood without requiring as much maintenance. Light, neutral colors, including grey and greige, are extremely popular, especially among Millennial buyers.
Choosing a nice quality, low-cost, wood-style vinyl flooring will stretch your market value dollars tremendously.
Paint: Interior & Exterior Matters
Fresh paint goes such a long way when showing your home. I always recommend a fresh coat of neutral white or grey to brighten up any room instantly.
And it's worth the extra money to paint the exterior, as well. Not only does it instantly improve your curb appeal, but it also opens up your buyer pool.
For example, with FHA financing, you cannot have chipped wood or paint on the outside of the home, or the appraiser will call that out and delay the process. It could complicate the sale for an FHA buyer, many of which are first-time homebuyers and Millennials.
Selling Your Home: Start Planning Now
If you're considering selling your home even — a year down the line — please reach out to us at the Tracy Team. We're happy to share our best tips on preparing your home for the market, as well as our best connections in the industry! The earlier we get your home improvement plan in place, the more money we can help you save in the preparation.
Meet the Tracy Team | Your Santa Clarita Realtors
If you're looking for a top rated realtor in Santa Clarita, look no further than The Tracy Team. No one knows Santa Clarita real estate better than Tracy Hauser and her team of enthusiastic real estate professionals, or as their clients would say, the top real estate agents in SCV. Whether you're buying or selling, new to the process or a seasoned pro, the Tracy Team will walk you through your SCV real estate transaction with care, professionalism and a healthy dose of fun. Let a top real estate agent in Santa Clarita meet your needs with a smile because we always go the extra mile. We hope you'll look to The Tracy Team for your Santa Clarita real estate agent, so we can show you what it's like to work with trusted professionals who truly care about you.